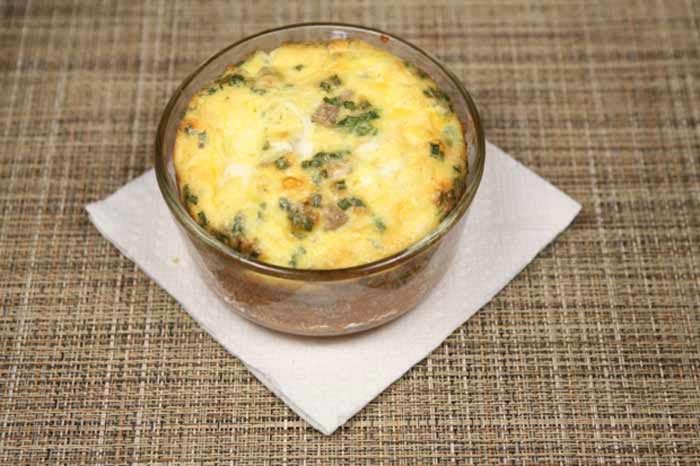 This morning lets keep it simple with this Breakfast Casserole. These are little individual quiches that can be filled with any of your favorite Low Carb morning breakfast favorites. Today I decided to use precooked turkey breakfast sausage, egg, and cheese. Simply fill a small ramequin with your diced ingredients, cover with eggs, and bake. This is a great meal to make in advance and save to have on hand for a breakfast meal that is easy to grab while heading out the door.
Ingredients:
1/4 cup Pre-cooked Turkey Sausage, Diced
1 tablespoon Dried Chives
1/4 cup Shredded Cheese
2 eggs, beaten
2 tablespoons Heavy Cream
Salt & Pepper to taste
Preheat oven to 375°f

Spray a 2 cup oven safe baking dish with Pam.
Fill the dish with the sausage, cheese, and any other Low Carb ingredients you feel like adding.
Beat eggs, cream, and spices together and poor into the dish. 
Bake for 10 minutes or until you can insert a toothpick into the center of the casserole and remove cleanly. Enjoy!