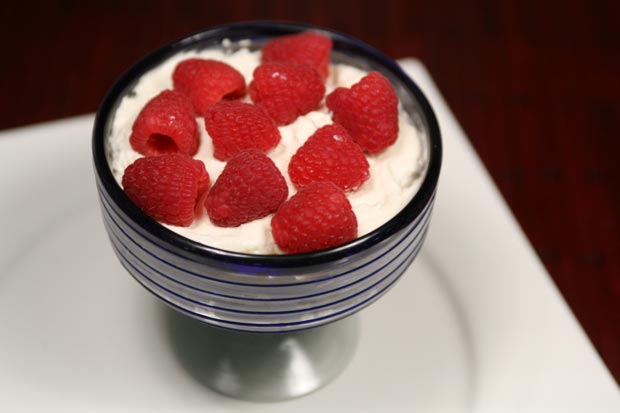 Today for Valentines Day I made my Valentine a sweet treat, my Cheesecake Mousse. This is such a simple recipe that you can make it this morning, let it chill, and serve it tonight. Add a few berries and you will win his or her heart. Happy Valentines Day everyone!
Ingredients:
1 package Cream Cheese, softened
1/2 cup Whipping cream
1/4 cup Splenda
1 teaspoon Vanilla Extract
Using a mixer cream together cream cheese, Splenda, and vanilla. 
In another bowl whip the cream to soft peaks. 
Fold cream cheese into the whipped cream until well mixed.
Scoop into a pretty glass.
Refrigerate till you are ready to serve.
Top with fresh berries. Enjoy!